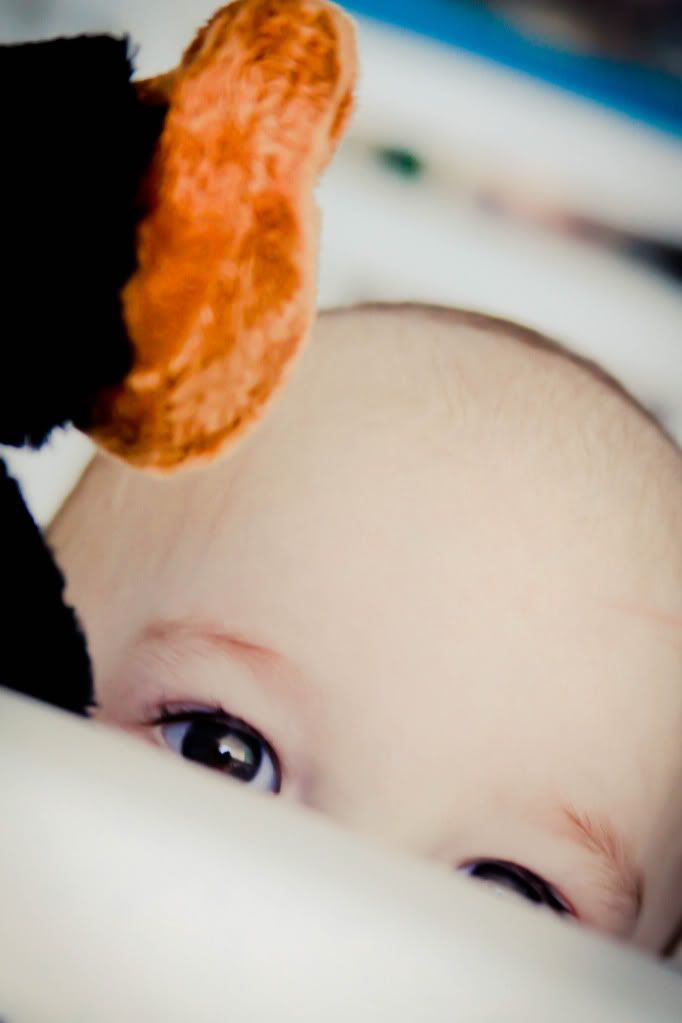 I think God new exactly what he was doing when he designed my children.....especially when he designed Mr. Stinkeroo here....
He gave him all the orneriness that one little baby body could handle....then he added a bit more for good measure.....because, well God has a sense of humor kind of like my husband's.
Now to offset being such a corker.....God gave him the best defense mechanism he could conjour.....one, he knew would work 99 times out of 100....oh, he outdid himself, when he gave my baby the Biggest pair of Brown Eyes any boy could have....and if that wasn't enough, he decided to frame them with long, luxurious lashes, that make me cry......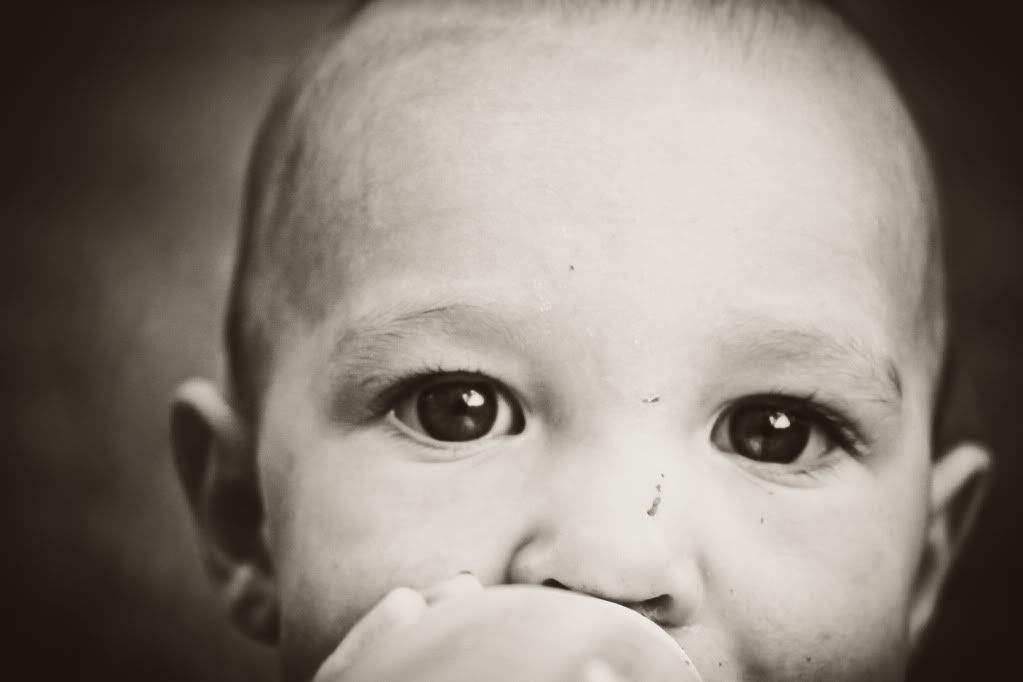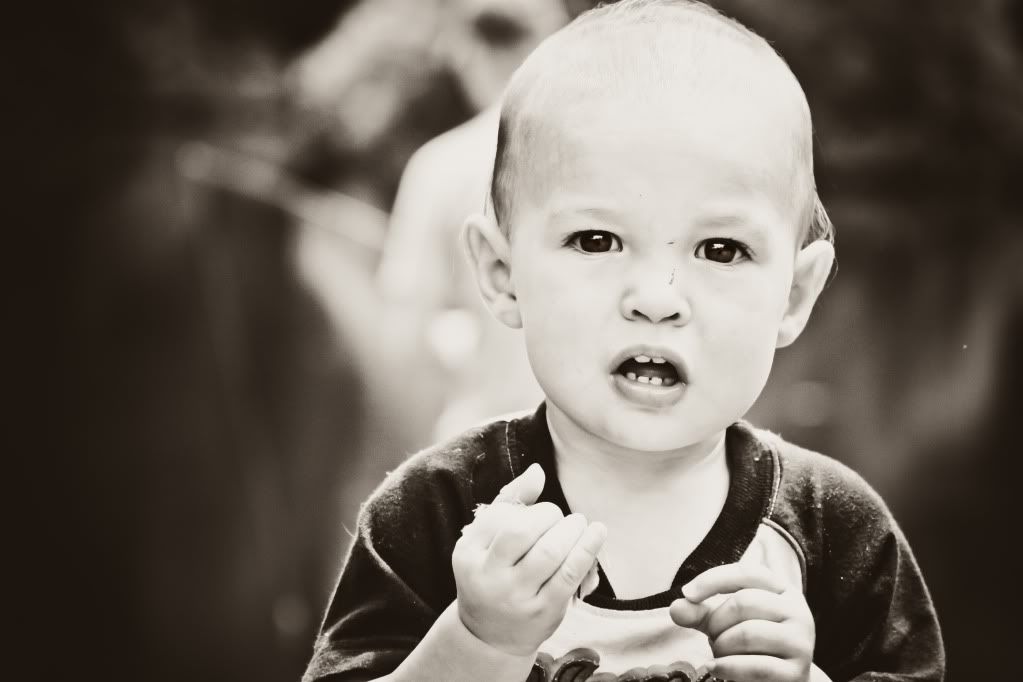 God knew these eyes would aid him throughout his life.....in getting out many a sticky situation....
Think Puss in Boots....Sometimes I swear I even hear music....
I'm onto you, Mr. Sweet Eyes....you and your secret weapon....
though it is still quite up for debate, on whether I will able to harden myself to the affects those Big, Chocolate Brown Babies have when directed my way.....
I hear from the man of steel who co-parents with me, that I've gone soft.....but really.....how could anyone not be affected.....at least that's what I keep telling myself.....
I might need to add anti-sweet Eye Training to my list of Resolutions for 2012....
Maybe if I look at his nose when I scold.....
or turn him around, and talk to the back of his head.....
Maybe I should carry a pair of baby sunglasses with me, then, when he's decided that unloading a bag of flour on the floor sounded like a great idea.....I can just plop those puppies on...and be immune to their gaze, which can reduce me to a pile of mommy mush....
Ah, who am I kidding? I'm writing this post not 10 minutes after fishing out one of my bras from the toilet.....
sweet eyes 25.......mom 0