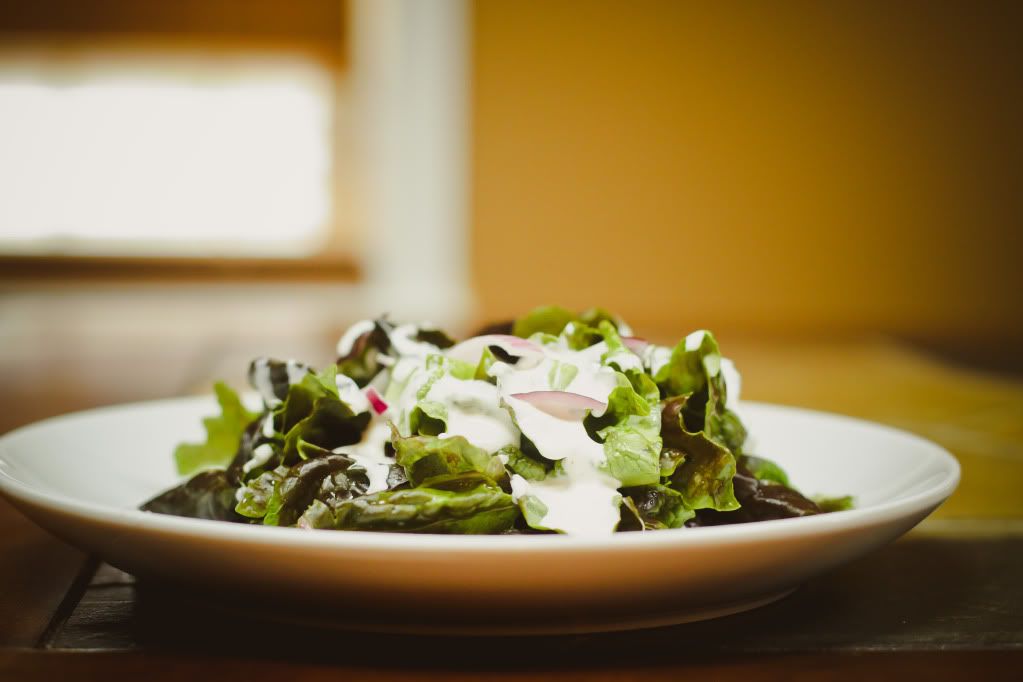 Now if you have noticed....which I have to admit I didn't, until it was so graciously pointed out to me recently, that I have a Carb problem....well, I don't think it's a problem, but my nutritionist at the Y, does, my thighs do, and well....those adorable size 6 hot pants that I haven't been able to wear since 2007 do as well. It finally hit me, that maybe my love affair with carbohydrates, is bordering on stalking charges, when I saw that ALL of my In the Kitchen Recipes thus far have some sort of Carb lovingly included....But Lord they are so stinking good, how could I NOT share? right? Or so I keep telling myself....
I decided this week in honor of a New Year, my New (though somehow repetitive) Resolutions....and my size 6 Hot Pants, I would share a recipe that doesn't involve carbohydrates.....it wasn't until after I made this amazing dish, that I looked at the nutrition label on the Buttermilk Carton....and low and behold.....there it was.....sigh.....Well at least the Dark Red Leaf Lettuce counteracts those carbs.....or so I hope.....
Next Recipe I promise.....or I think I will......
In any case, this amazingly easy, and amazingly tasty Red Leaf Salad with Creamy Buttermilk Salad takes no more than 5 minutes to prepare, and is so good....I devour every last bite....and sometimes even lick the plate.....sometimes....
Red Leaf Salad with Creamy Buttermilk Dressing
Salad
1 Small Head Red Leaf Lettuce, torn into Pieces
1/2 Cup Red Onion sliced into Quarter Slices ( I like Larger slices, you could also chop)
(optional) 1/2 c. Cooked Bacon crumbled
Dressing
Combine Salad Ingredients together in a large bowl
In second bowl, combine Dressing Ingredients, whisking until smooth. Store in Refrigerator until ready to serve. Place some of the salad onto a plate, and drizzle with 2 Tbs of the dressing on top of the salad. top with some fresh cracked pepper.