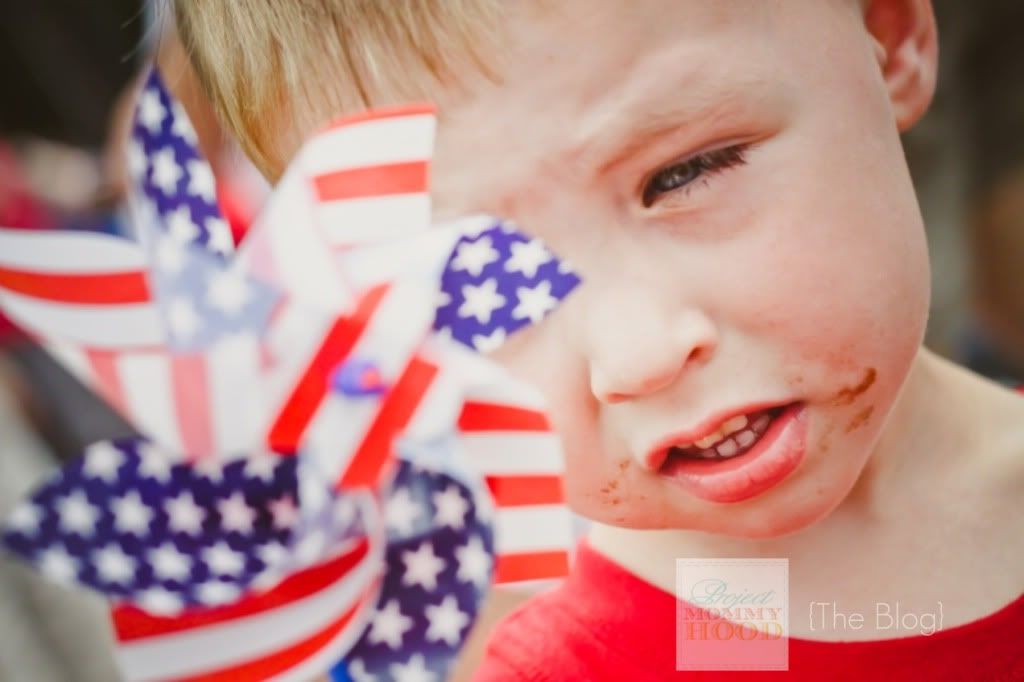 Though You will notice that once any holiday rolls around, it inevitably becomes my favorite....but the 4th always holds an extra special place in my patriotic little heart....
so much so that I prayed extra hard last year when I so BIG and So CUMBERSOME and SO Pregnant...that the Bug Man would really want to have fireworks on his birthday every year, though he obviously was perfectly happy in his current rental space, and waited another very long and very hot three days.
This year, we celebrated with a go with the flow, fly by the seat of our pants strategy.....where the wind took us.....we went....With the Hubs off flying the not so friendly skies, and working hard to help keep our freedoms free......there wasn't much need for anything structured
Go figure, the Military man is the more structured of us.....the poor man has to live with a disorganized, forgetful free spirit....who's mantra is "why make the bed, when it gets messed up again in a few hours?".....But I'm slowly becoming a convert.....
I've even made the bed all week....though it's only Wednesday....just saying
So this fourth was me and the wee ones....dressing up in our red-white and blue, and seeing what South Jersey has to offer us.....
and we certainly weren't disappointed.
We opened our celebration with a jaunt to our local Fourth of July Parade.....where the lines of Boy Scouts, High school marching bands, police Bag-Pipers, and local patriots, took me back to all the wonderful small town 4th of July parades of my youth.....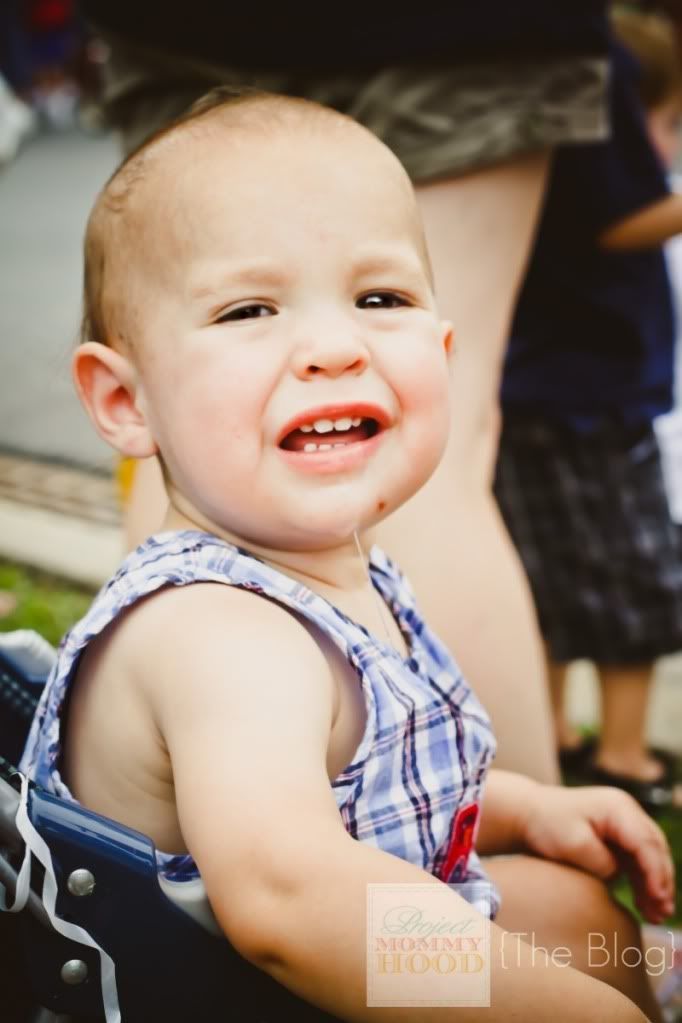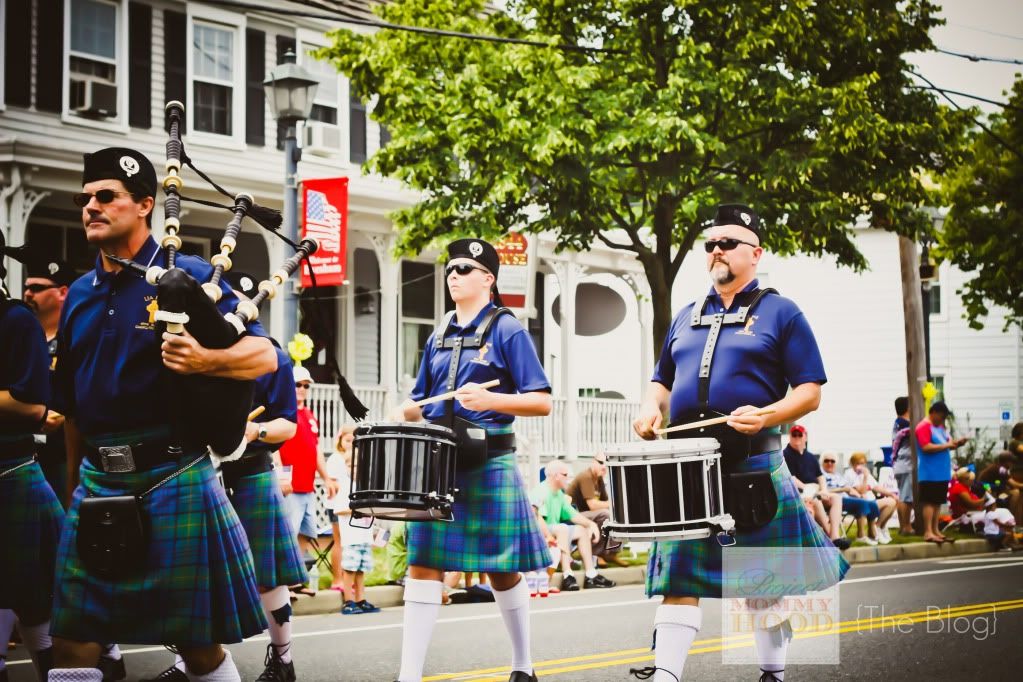 though I don't remember ever seeing a mummer in our Small town Parades.....a Philadelphia region tradition....and I need to find out where I can snag that hat
We followed the Parade up with a scrumptious celebratory feast with all the fixings, including probably the most amazing pasta salad in the world.......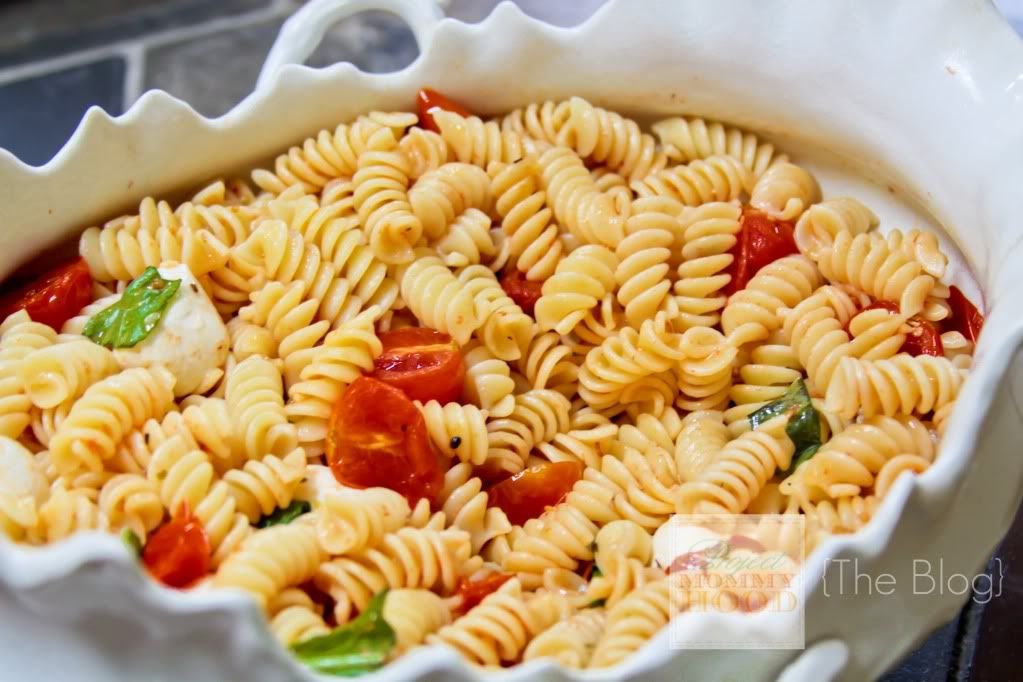 And of course......we had to finish off the night with the peace de resistance.......and took in an awesome show of pyrotechnic ingenuity.....
It was an almost perfect day, you can tell by how much dirt and chocolate ends up on the face of the wee-ones (and if it was really a banner day, even on mine) .......with only missing one very tall, and very handsome thing that would have been the absolute cherry on top....
I hope you all had a wonderful, blessed and safe Holiday.....
and now onto my next favorite holiday......Labor Day