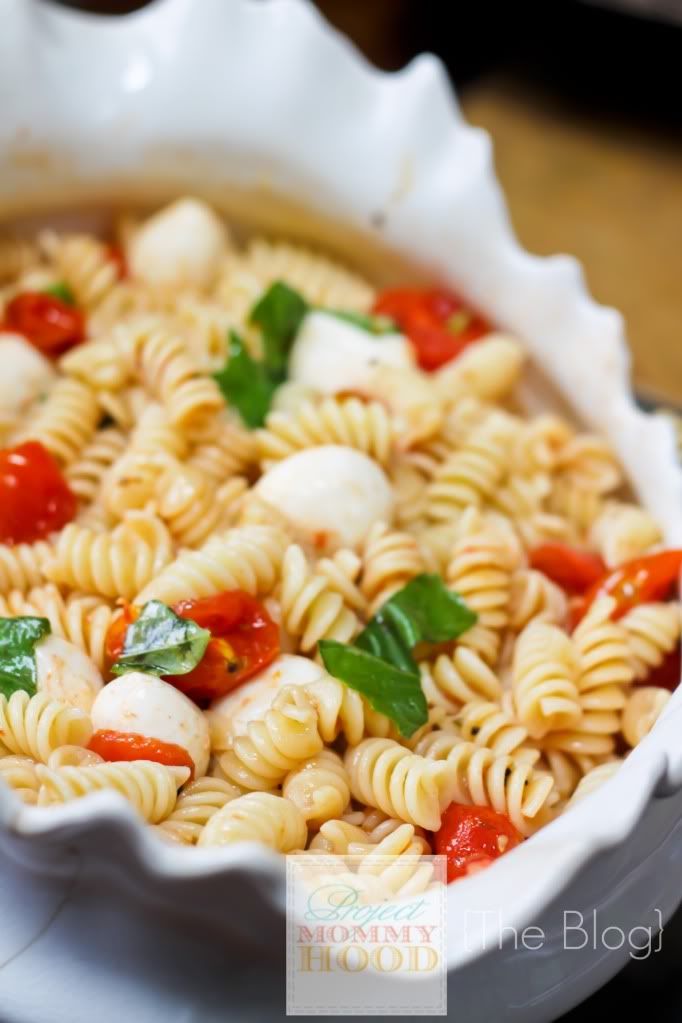 The hubster and I have this favorite little Italian restaurant that we love to go to.....which in New Jersey, Italian restaurants are like Starbucks, or Mommy Bloggers, there seems to be one on every corner.....so finding one that you can call your absolute favorite...takes a lot of leg work, and Pasta eating....
This place, is a little hole in the wall, tucked in an almost run down strip mall, next door to a computer repair store that's closed 6 out of 7 days a week, and a dry cleaners that has been around since the before the Eisenhower Administration....If you didn't know it was there, you wouldn't know it was there....
And let me tell you, the inside is just as unimpressive as the outside. The decor is Welcome Back Kotter meets Kid N Play.....and you wouldn't be surprised if the attire of choice was a velour track suit and gold chains....and I'm not talking about the ladies.....
But the Food is out of this world, as good as in any 5 star Italian restaurant in Manhattan, and definitely could have a face off with the likes of Mario Batali or Giada De Laurentiis.
I am well and truly addicted.....and it definitely justifies the extra hour a week I must spend on the eliptical.....
This mouth watering, pasta dish reminds me of all the amazing flavors that come out of that little kitchen in that out of the way, italian eatry, and this one won't make you have to run to the gym the next day, to work off the guilt....
though it did help me work my way to a food hangover on the 4th.....oy.....
It is the absolute perfect pasta salad for summer, and only needs a warm night, a patio set....and maybe some of those citronella candles to keep the 'squiteers away.....
1 lb Cherry Tomatoes, halved
1 16 oz package rotini pasta
1/2 tsp cracked black pepper
8 oz mozzarella balls or cubed mozzarella
1/2 c. snipped fresh basil
1. Preheat oven to 450 degrees, you will arrange your tomato halves on a foil lined baking sheet, cut half facing up. Drizzle tomatoes with 1/4 c. of olive oil, and sprinkle with oregano, salt, and minced garlic. Roast tomatoes for 20-25 minutes until they are a tad shriveled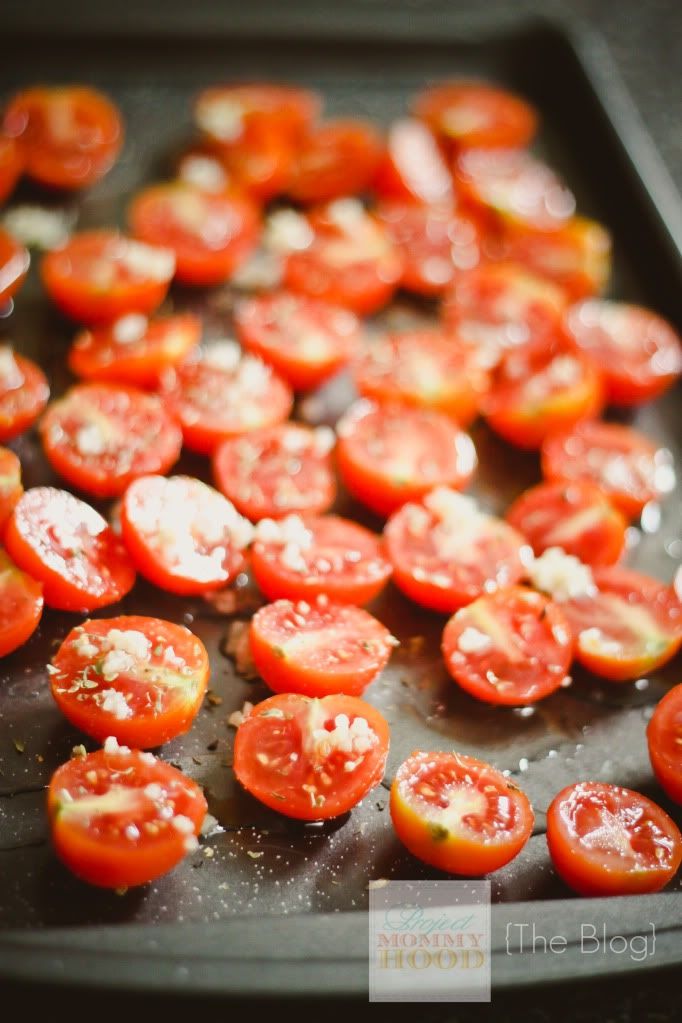 Try not to eat too many of the delectable things when they come out of the oven
2. while tomatoes are roasting, boil the pasta in salted water and drain when pasta is al dente. Meanwhile, in a bowl, whisk together the remaining 1/3 c. olive oil and the white wine vinegar and pepper. Toss in with the cook pasta. Cool off pasta to at least room temperature....otherwise it will start to melt the mozzarella when you add it
3. Add the tomatoes and make sure you add all the drippings from the pan (that's the good stuff)....also add the mozzarella and the basil...toss to combine....you can serve at room temperature, but I prefer it cold....so best to put in the fridge for a good 2-3 hours before serving....then give one final toss....
Then all thats left is to eat more than your fair share....and no velour track suits are required....