What a Wild and Wooly Weekend we had on the Eastern Seaboard.....With the Fury that was Irene...barreling down on us.....
She gave it her all, I have to give her that, though I'm so extremely grateful that in my particular neck of the woods, The Power stayed on, Flooding was kept to a minimum....and only two decent sized tree limbs in our yard, marked that she had been here.....
Though at one point, during the height of the storm, I truly felt as if the worst was going to happen....and wondered if I should have high tailed it to higher ground.....instead of trying to be the tough one, and stick it out....
My wonderful Husband, as usual had the pleasure of missing all of the good stuff......Blizzard, Deployed. Hospital stays, Deployed, Earthquake.....TDY....and Now Hurricane......you guessed it...gone....
Though This time, The entire Squadron was left to us spouses...as our lovey's in Uniform, had to fly those massive planes out of harms way.....but I have to say, we held our own! With the wonderful help of The Few Fellas who were left to hold down the fort....All us ladies put on our games faces and showed our husbands exactly what we are made of....and that is that they married some tough chicks....
Really tough chicks!
Saturday Morning, was spent shoring up all loose ends, putting anything and everything that could be used against us in the garage, and making sure the sandbags were in place in case our creek decided to invade the basement.....couldn't let that happen without a good fight.....
But Saturday Afternoon, as the skies grew darker, and the rain began to arrive....we decided to play a little...
okay a lot.....
Those boys needed to get their run on, before we snuggled in under a mound of blankets, eating our Hurricane rations of Chocolate Chip cookies, Rice Crispy Treats....and watching a marathon of All Things Animated......
But Miss Irene, kept her destruction of my neighborhood to a minimum, and as I picked up those two branches, moved the sandbags back...and brought out our patio furniture again, I felt I could actually find a few positive things that we could glean from Irene......
Not only do I not need to water my lawn for the next month, but Irene also allowed me a good solid 36 hours straight to devote to potty training....something I desperately needed....
hence all that naked tushy......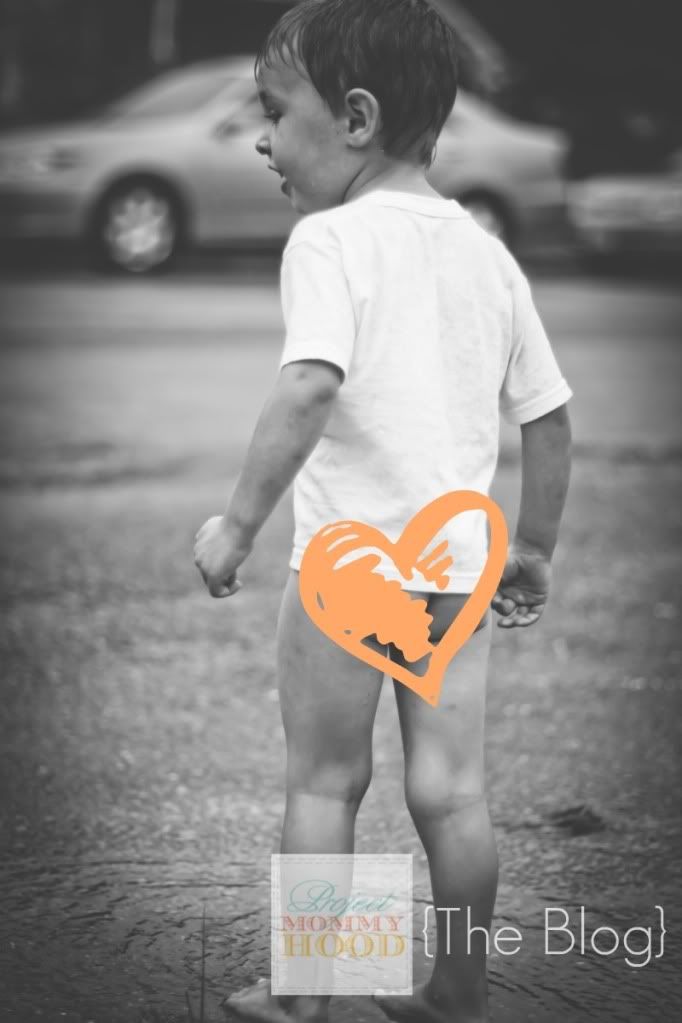 Though we made it out, with only a few hairs out of place, I'm more than aware of the massive devastation that Irene left in her wake. My thoughts and prayers go out to all of those who lost homes, possessions....and even loved ones.....
I think it's time to say...Goodnight Irene......Goodnight.....