How can you tell when the Christmas Season is in full swing at our house?
When two boys channel their inner Cake Boss meets The Swedish Chef....
My mini Culinary Masters....know the ins and outs of Holiday Baking.....
Rule 1) Who needs measuring? A REAL Baker just Feels the recipe.....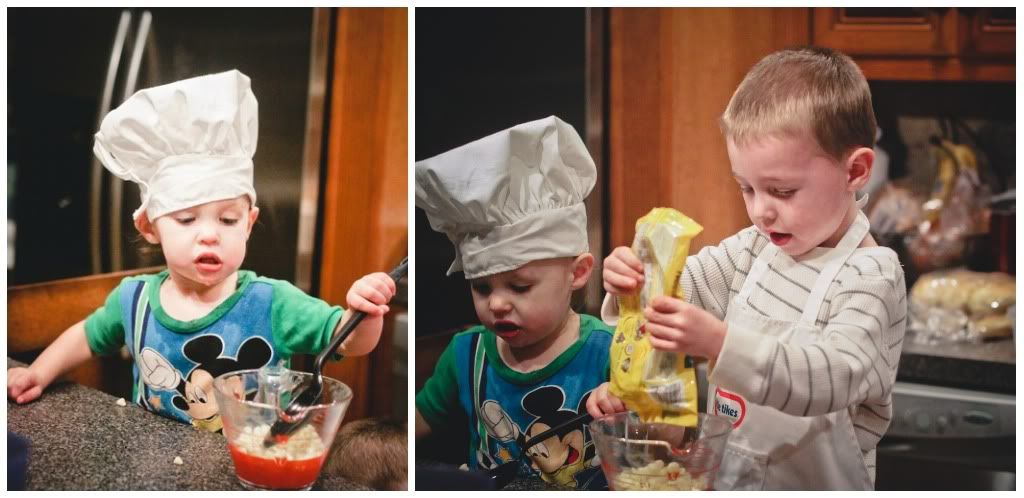 Rule 2.....Taste Testing is a must....for quality control purposes....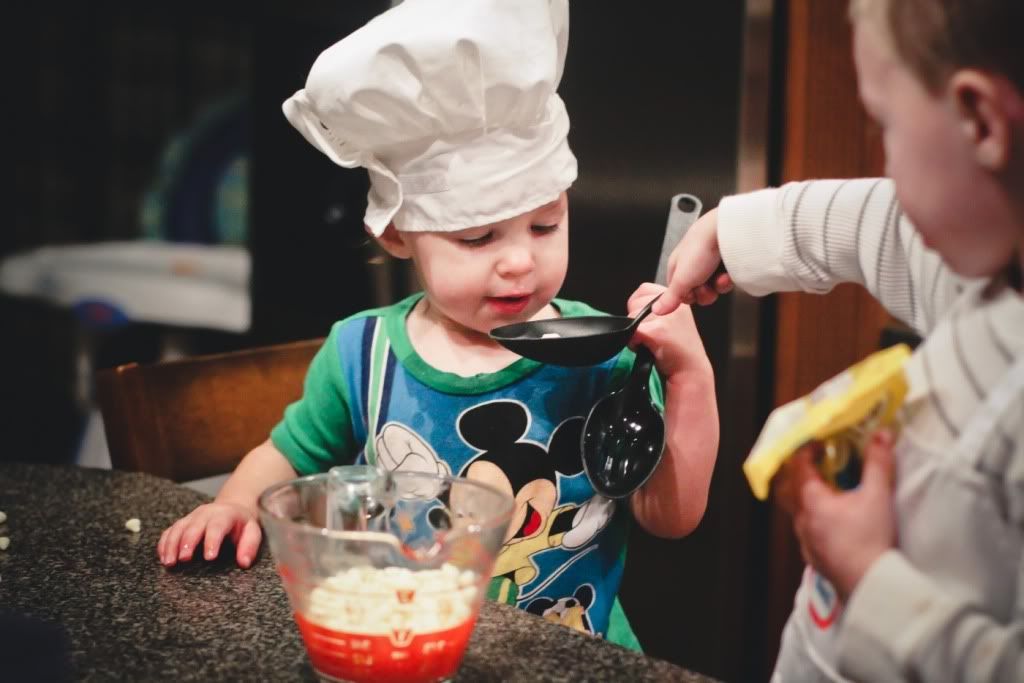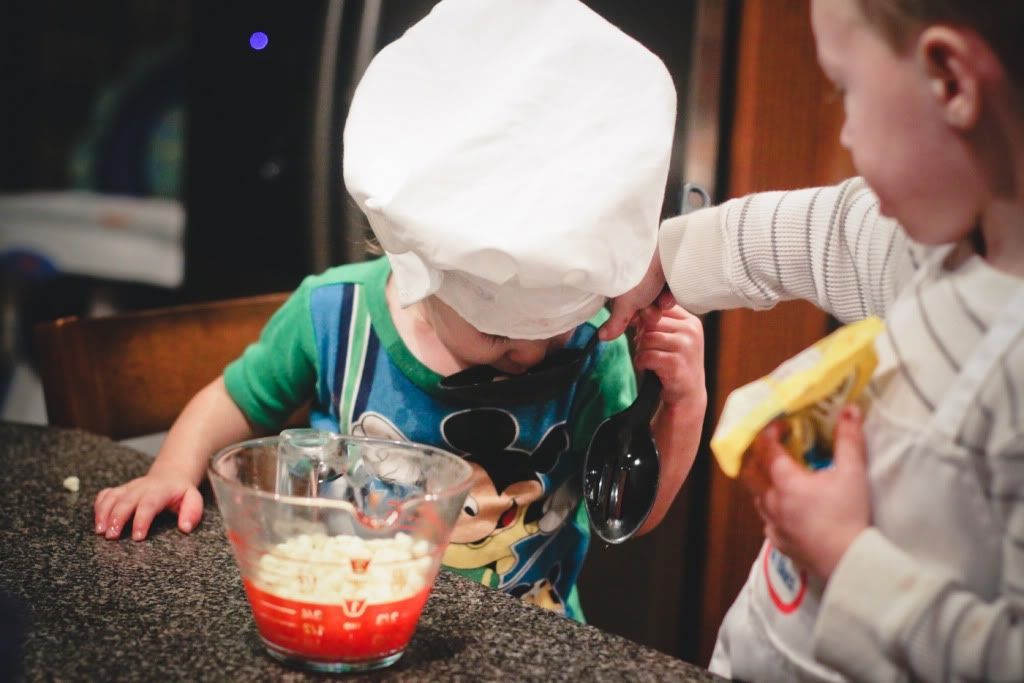 Rule 3.....Live by the advice of the incomparable Ms Julia Child
"The only real stumbling block is fear of failure. In cooking you've got to have a what-the-hell attitude."