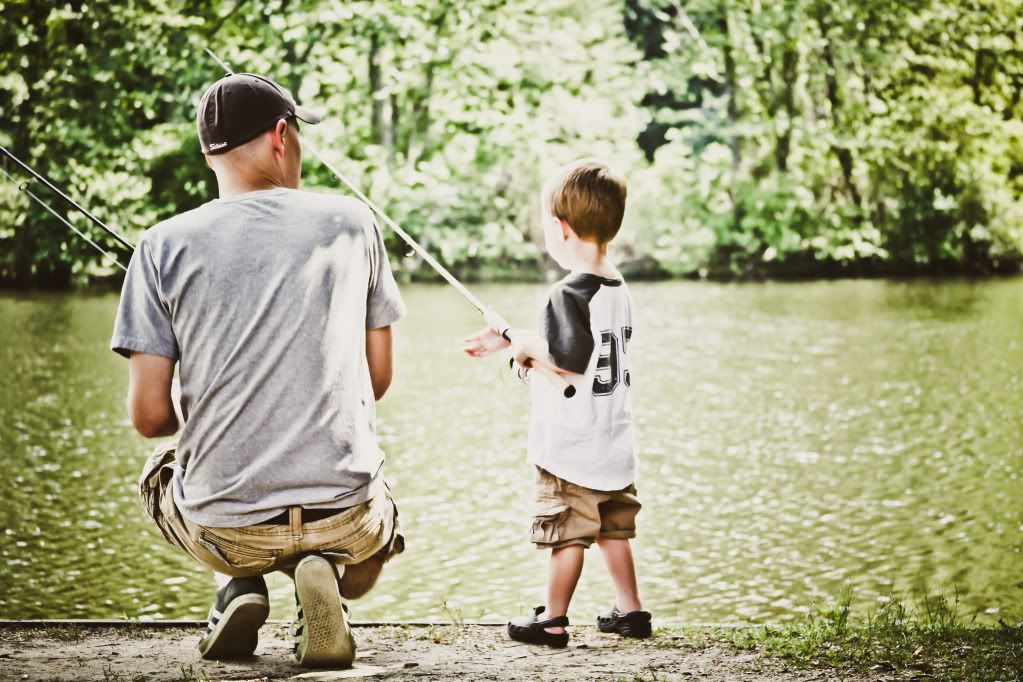 This is what a Perfect Day Looks like, One of being together, when we thought we would be celebrating Father's Day via Skype or a long distance telephone call. Instead my Mommy heart swells.....to see my three favorite guys, doing what guys like to do.....going fishing...
I have to guilitly admit too, that I was extra thrilled that Dad was home, because I don't have the first clue how to tie a lure, or where to cast to get the best fish.....I can fudge being a guy with the best of them.....though I know it pales in comparison to the real deal (I'll never even begin to figure out the art of peeing while standing up, and I continue to throw like a girl).....and I'm happy that I wasn't the one teach a fascinated three year old the finer points of baiting a hook.....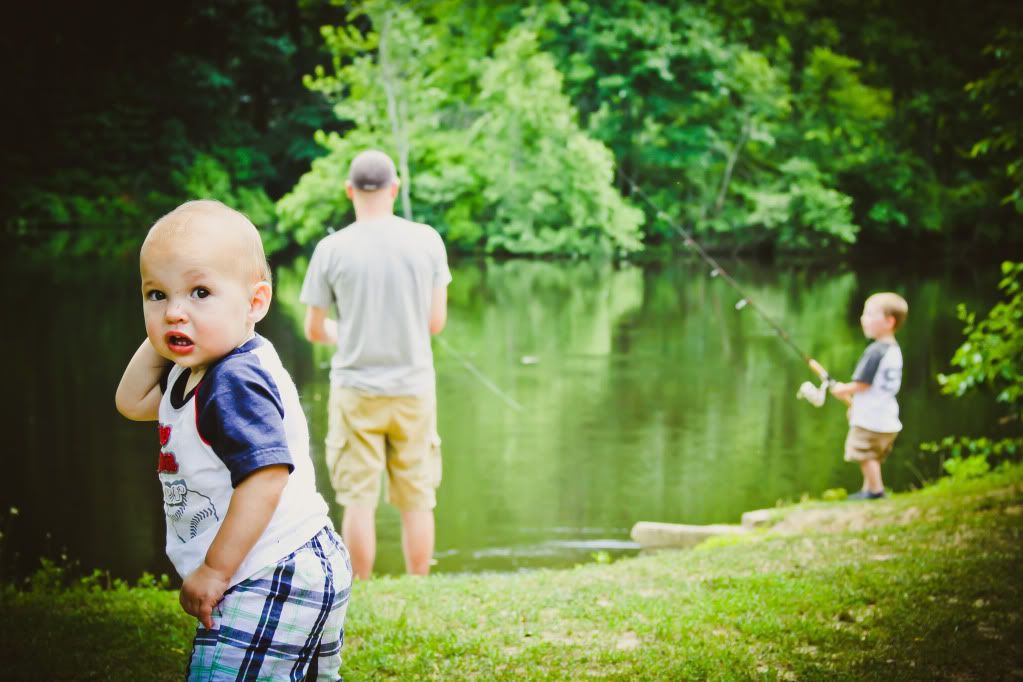 Instead, I got to do what I love to do.....sit back, and capture my amazing, and beautiful family with my trusty lens...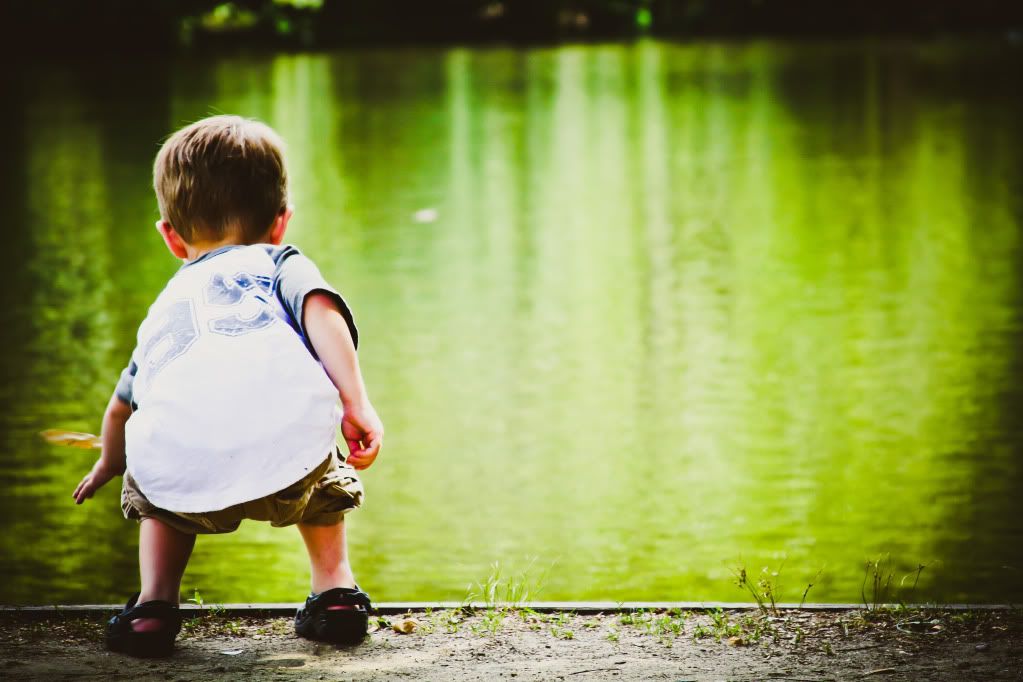 I asked The Husband what he wanted to do for Father's Day....even though I was covertly trying to figure out how I was going to get him, his golf bag and his golf shoes in one place, without giving him too many hints that he was going golfing....But my tall, dark and studly man....gave me an easy out and also probably the the best brownie point answer I think he could give....that all he wanted for Father's Day, was to spend it with his family.....
So the golf bag stayed down in the man cave....and the shoes got replaced by the tackle box....
and it really did end up being the perfect day......and dad didn't have to worry about his slice...
FootPrints
Author: Unknown
"Walk a little Slower Daddy" said a child so small.
"I'm following in your footsteps
and I don't want to fall."
Sometimes your steps are very fast,
Sometimes they're hard to see;
So walk a little slower, Daddy,
Someday when I'm all grown up,
You're what I want to be;
Then I will have a little child
Who'll want to follow me.
And I would want to lead just right
and know that I was true.
So, walk a little slower, Daddy,