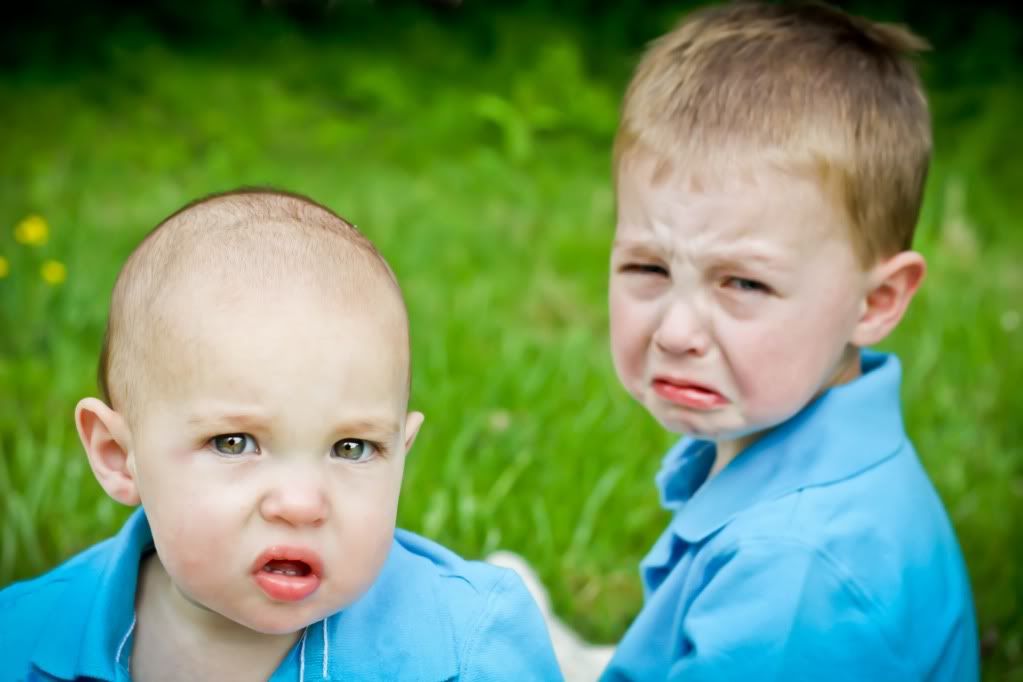 (Reason 1265 I'm not a Perfect Mom, I love taking and posting pictures like this of my kiddos)
I had a totally different post in mind today, but after this morning's breakfast routine, I found myself wanting to steer today's post in a new direction...
Why I am not a member of the "Perfect Mom Club"....
Now I'm not sure if the reason for me airing my "mommy dirty laundry" is to just express it out loud, and get it off my chest, or to maybe get some validation that I'm not the only one who is denied membership of being a Perfect Mom....
This morning was a PERFECT example of my far from perfect status...
Did I give my child Chocolate pudding at breakfast....as a bribe for him to eat his fruit? Guilty as charged.....
Have I used Elmo and Dora as unpaid babysitters a few times, so I could fold a load of laundry or empty the dishwasher? I have.....
Have I succumbed to a fit of laughter in front of my son, when I should have been discipling him for covering with an entire bag of flour.....I bow my head in shame....
Have I lost my temper a time or two, and yelled when I should have counted to 10......10 times.....YES YES YES.....
After having forgotten to refill the diapers in the diaper bag, have I stuffed my sons pants with T.P. in a poor attempt at being McGyver?
You Can Read That Story
HERE
Do I try EVERY Day to be the best mom and wife I can? Absolutely!
Do I Take the "Rule" book of good parenting, and stuff it under my living room couch some days? Some Days I wish I could Burn it
Do I really want to be a member of an exclusive club that says that unless I do everything by the book, I won't raise a healthy, happy and well rounded child? Perfection is overrated anyway
I could list 1000 things that I know would secure my permanent ban from ever joining the "Perfect Mom's Club"....though I'm thinking the people that are members are either A) Stepford Wives which is just plain creepy....or B) it's something a kin to the Loch Ness Monster....and it's out there yet no one really can prove they've seen it.....
Even with doing some things that I know may bring a frown among the other mom's at the playground ie: the pudding for breakfast incident.....but it WAS sugar free...I'm sure I would be hard pressed to find one amongst them that hasn't pulled a similar stunt a time or two...maybe it was giving into a tantrum in the checkout line of Target....just to be able to pay and go....the toy from the $1 bin...was so worth a moment of sanity.......
Parenting like marriage is a marathon not a sprint......Wish I had been philosophical enough to come up with that one, but mine are more along the lines of Parenting is like opening up a baby's diaper...you never know what you are going to get.....see another example....I like diaper humor....stepford mom's don't like diaper humor.....
I feel it's taking each situation as it comes....and I think NOT being perfect allows for fun, and spontaneity, and being honest and human....and showing our children, that yes mommy does make mistakes. Mommy is sorry for yelling, or sometimes we do eat dessert first......
It's life...life isn't perfect...and I think on many occasions the things we as moms read, lend itself to our putting ourselves down, and doubting our worth as effective parents...when in reality we should embrace the fact that we are learning just as much as our kids are.
So The Perfect Mom's can have their club.....I'd much rather hang out with the bunch of hooligans and rag-a-muffins that aren't perfect....
who's with me?