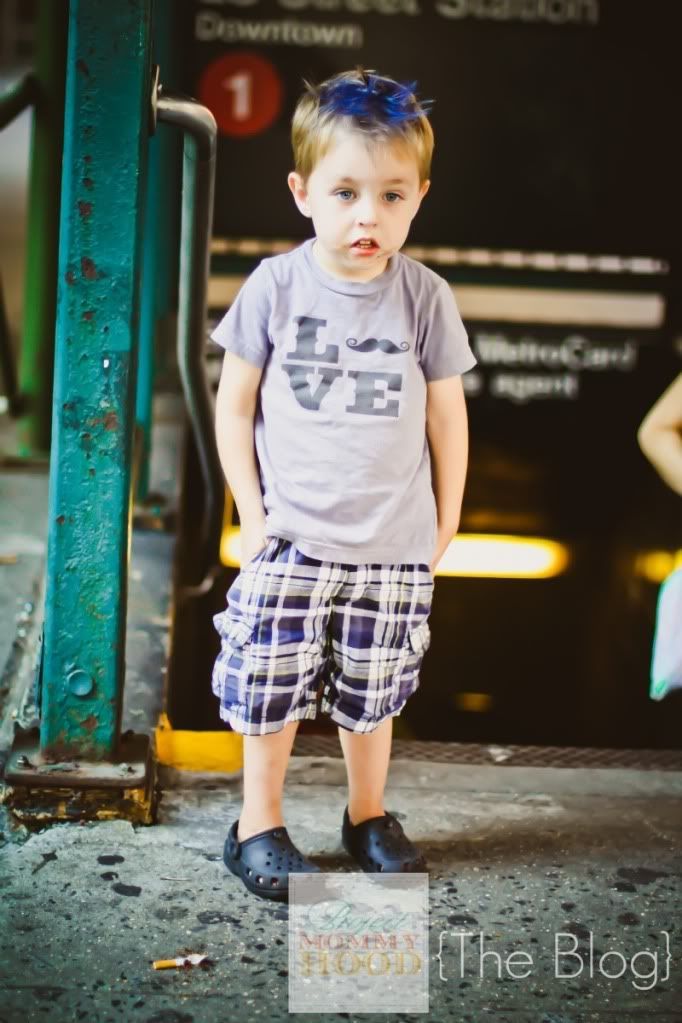 This Post is brought to you by the letter S.....
Saturday, Strollers, Step and Repeats, Style School,
77kids
....
well it does start with s
.......
Let's just say, while Daddy is away, mommy and the boys, like to go play! And this weekend, we went and played in the Big Apple....which luckily for us, is a hop skip and a short train ride from our suburban oasis in South Jersey.....
Though, I have to throw it out there, that Penn Station needs to work on being a little more ....stroller friendly? As my posse and I commenced the disembarking of our NJ transit train on Track 8 of NY Penn Station.....the left front wheel of my expensive yet cumbersome double jogging stroller.....disengaged itself...and fell between the train and platform....to the track below....
after few NY style expletives
and some blank stares from any and all NJ Transit workers...on whether said wheel could be retrieved.......
my posse and I made the 5 short blocks....and 1 long block trek to our destination the Fabulous
77kids
Style School held at the Metropolitan Pavilian
.....1 wheel short....but still on time.....
because not even a three wheeled stroller, could keep me from our mission!
Our First Stop....the Step and Repeat....my gorgeous friend Angela...looks so put together...while I'm a wind blown mess......and Though Noah is obviously thrilled with the papparazzi worthy attention....Ryan would obviously rather be doing anything else.....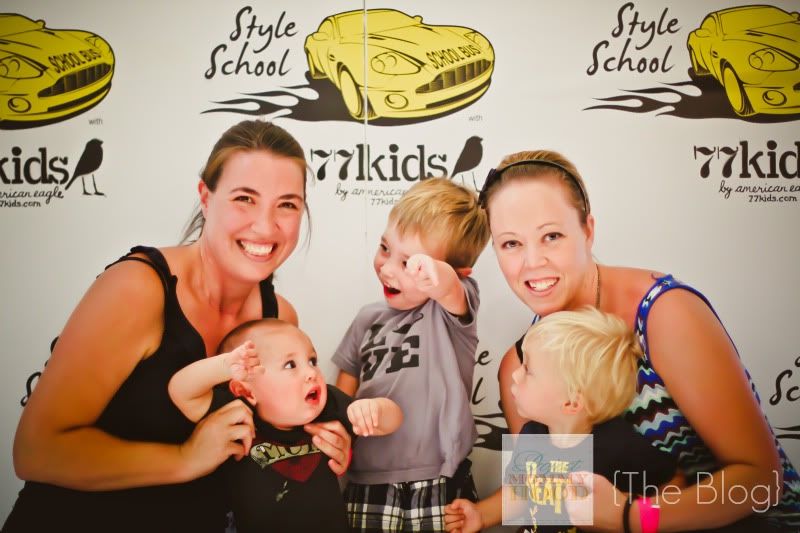 Now why I didn't get any pictures of the amazing wine tasting hosted by
Cameron Hughes Wines
....probably because I was too busy enjoying the Moscato......in a word amazing.....
But I did get a pic of Noah having the time of his life at the
Play Doh
Table.....though, if you remember the picture from last weeks
Play Doh incident
.....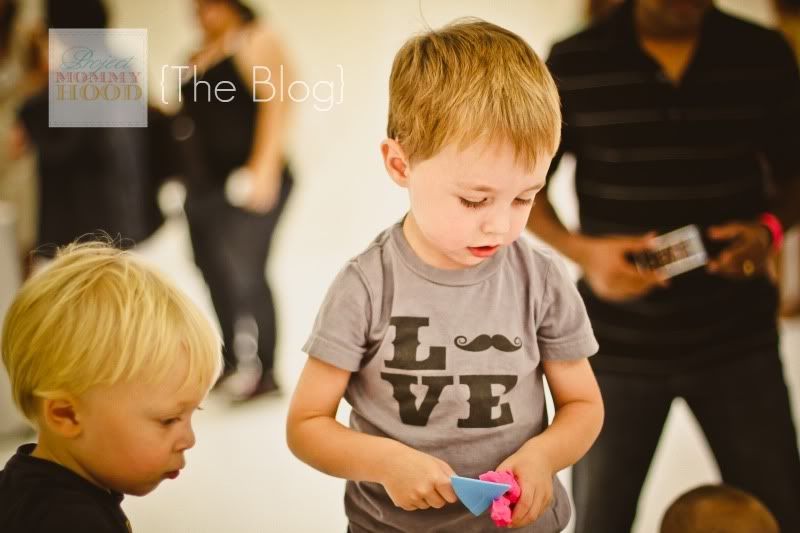 It was a fabulous event with some awesome vendors....from the cool Kids Clothing Swap hosted by
Zulily
to a Yummy Applesauce tasting from
Motts
....
LandsEnd
was on hand with a killer Back to School set up, and
Mom Agenda
was showcasing their perfect planners for busy moms...
Advil
set up an insanely fun Photo Booth...that Noah wanted a 3rd, 4th and 5th go at.....as well as stocking us up on must have Advil products for infants and children.....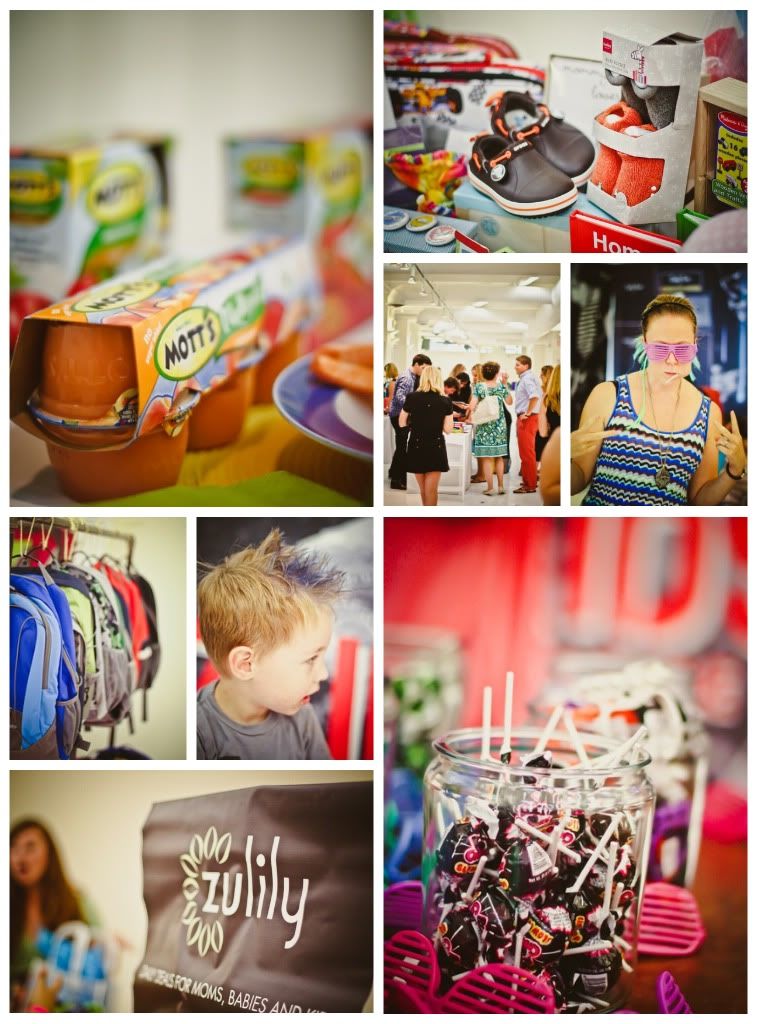 Remington
, provided some gorgeous hair makeovers.....and the seriously Punk Chic
77kids
area.....had a to die for Goody Table....and even put the urban back into my suburban boys, by giving them some super cool punk mohawks.......
All that Fabulousness....ending with a over the top Swag Bag.....made me all but forget the infamous wheel incident.....
Let's just say, we left our mark on the Big City.....
But more importantly, the Style School, definitely left it's Punk Rock Mark on us!
Rock ON!