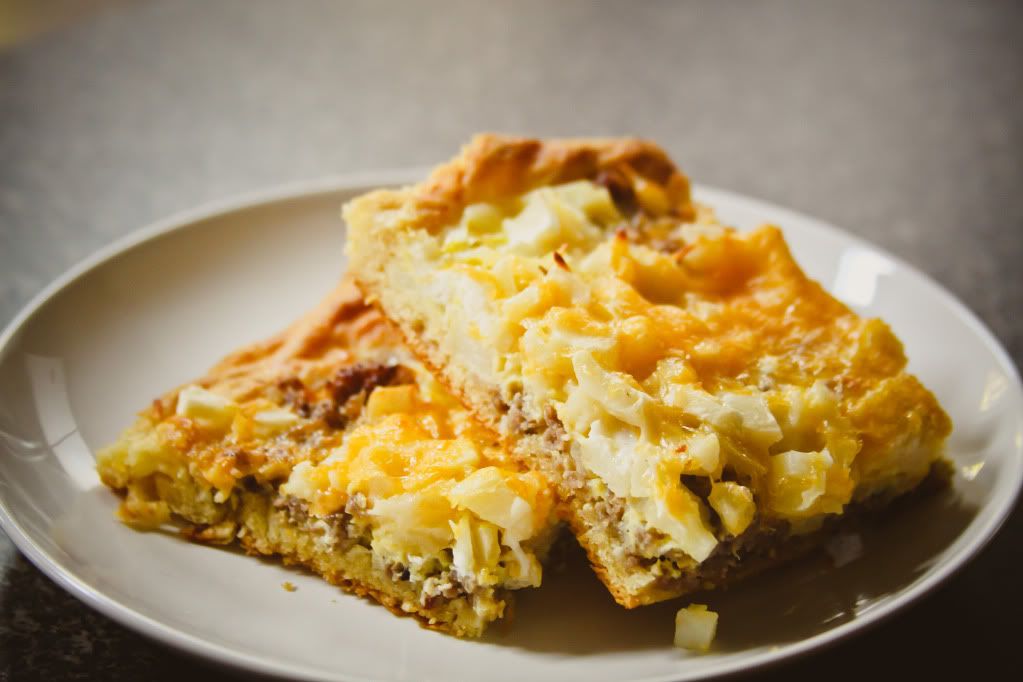 In my humble opinion, there are really only a handful of things in this world....that when paired together, makes the heavens part, and the angels sing....
Cookie dough and Vanilla Ice Cream
A Deep Fryer and Oreo Cookies
Butter and Paula Deen
and
Pizza and Breakfast......
I could eat pizza almost every single day of my life....and the same could definitely be said for Breakfast foods....and thank goodness my very cute, but extremely picky 3 year old could agree with me on that point.
Luckily, someone, somewhere was so extremely brilliant....and came up with the idea of putting eggs, cheese, sausage and potatoes on top of a pizza....I hold that momentous occasion up there with the creation of the light bulb...and the Snuggie.....
This Breakfast pizza, is a) extremely easy to make, b) is uber budget friendly, and c) 99% of the time, everyone in the house will love it, morning, noon or for a Wednesday night dinner.
Behold....the wonderous-ness that is....
8 oz Tube refrigerated crescent rolls
1 lb ground breakfast sausage, browned/drained
1 c. frozen diced potatoes, thawed
1 c. shredded cheddar cheese
1. Separate Crescent rolls into triangles, arrange triangles on ungreased cookie sheet, Pressing over bottom and up sides to form the crust. Make sure you close the creases.
2. Spoon cooked sausage over prepared crust. Sprinkle with potatoes and cheese.
3. In separate bowl, combine eggs, milk, salt and pepper. Pour egg mixture over cheese and sausage.
4. Bake at a 375 degree oven for 25-30 minutes, until eggs have fully set.
5. Cut into squares, sprinkle with Parmesan cheese!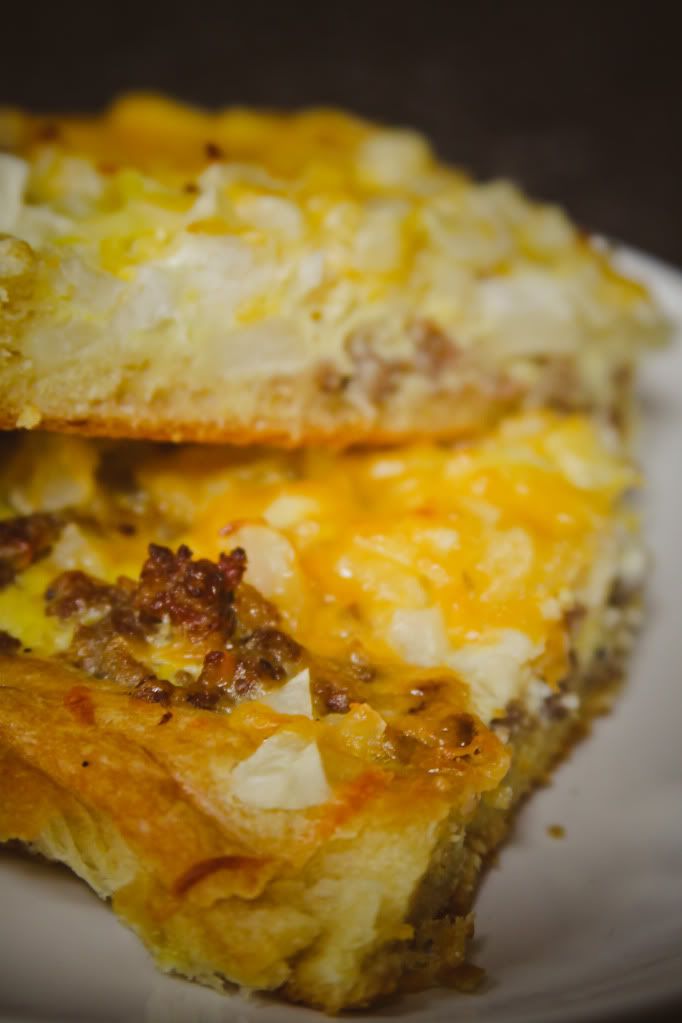 You are so very welcome!